MartyCaseyFan wrote:
Ricki Lake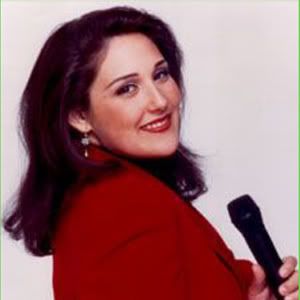 Oh wow! I used to have *such* a crush on Ricki Lake when I was about 15... I have shed loads of video cassettes with clips of my favourite bits from her talk show, as well as (not sure I should be admitting to this?!) one of 'Serial Mom' where I sat in front of the tv with the remote and recorded all but only the scenes in which she appeared, as the movie itself was so rubbish, but I wanted to watch the bits with her over and over. Ahem... (This is a *long* time ago
)
Anyhow, I love this thread! My two current favourite 'unconventionals' would be Pauley Perrette (Abby Sciuto from 'NCIS') and Tracey Emin (who I was also lucky enough to meet a couple of months back
):
Oh, and:
luminous wrote:
By the way, for those who are struggling with developing a new appreciation for other body types, I STRONGLY recommend taking a figure drawing class. [...]
Drawing them really makes you appreciate the beautiful shadows and curves of their bodies and gestures. You stop thinking of them as people that you compare to an ideal and start appreciating the bodies for what they are.
I totally agree with this. I took life drawing classes for 6 months of last year, and they helped me far more than any of the body image work I'd struggled with with my various nurses and therapists.